As most of you know, Ekiga 4.0 is still based on older technologies like GTK+-2.0. The goal is to remove all deprecated or outdated dependancies before Ekiga 4.2.
The GTK+-3.0 porting work is now terminated. Much work has been done by Víctor Manuel Jáquez Leal from Igalia. More changes will happen in the future, for example to replace the current display system with a new one based on GStreamer and/or Cairo.
The GSettings migration has started in a separate ds-gsettings branch.
Help is welcome to replace other older technologies like HAL for example.
Share on Facebook
1 comment
The legendary GNU/Linux softphone is back for more!
Three years after the 3.2 release, Ekiga 4.0 aka "The Victory Release" is finally available.
This is a major release with many major improvements.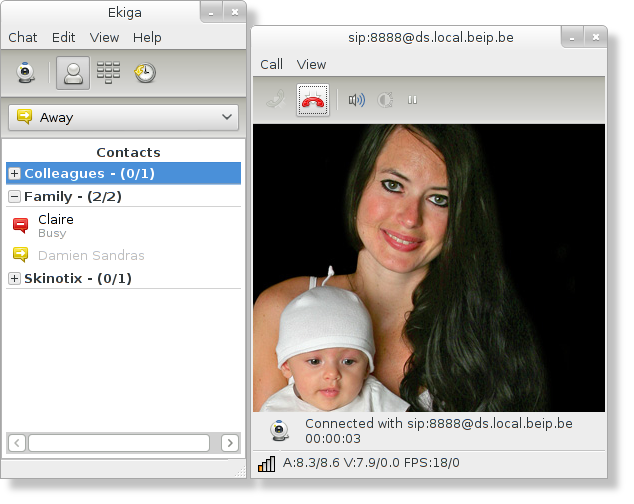 Please read the full announcement at: http://www.ekiga.org/news/2012-11-27/ekiga-4.0-aka-victory-release-available.
Share on Facebook
11 comments